Welcome to Your Dignified Care
Responsive Care | Safe Care | Team Care
We are here to Help
An uncompromising services at the most affordable rates. We are committed to helping you achieve your total wellness and health.
Our Commitment
We will provide a bespoke quality and safe home care service covering situations that people of all diversities encounter in life. Your love ones, if they wish can remain in their home with dignity and independence.
To fully satisfy, every client and in keeping with guidelines set by the Regulation, we will draw from our proven expertise and growing experience to provide quality and safe care. We offer a proactive, cost-effective, supportive and responsive, care solutions to our clients, to enable them to live comfortably and dignifiedly in their home.
Client Commitment
We develop relationships that make a positive difference in our client's lives
Respect for People
We value our caregivers, encourage their development, and reward their performance
Safe Environment
We are good citizens in the communities in which we live and work
We recognise each client and family have unique circumstances and needs. Our model allows us the flexibility and deeply engage with families and develop individual care plans tailored to address our client's and loved one's concerns.
We understand how stressful it can be to have a loved one that needs help living independently while taking care of your own family or career. We are here to help. Our professional caregivers will partner with you to relieve this stress by providing compassionate care services with a personal touch.
PERSONAL & SUPPORT CARE
Assistance moving around your home during the day and at bed-time
Night sitting service
Assistance with your morning routines and planning your day
Assistance with bath time and medication
Light housework to include laundry, meal preparation & cleanliness
Social support, companionship, medical visits, outings etc.
Short pet walks where possible
LIVE-IN CARE
Total peace of mind and Perfect for patients who are living on their own and needing close supervision round-the-clock
Flexible hours
Full time Care | Part time Care
Call-outs. | On-call assistance
RESPITE CARE
Enabling existing carers and family to take a break
Short-term or long-term to suit
Periodic or Standby respite care
HOME HEALTH & SAFETY REVIEW
Ensuring you and your loved ones are safe and know what is required when you are at home
CONVALESCENCE
We can assist Post-Surgery & Rehab patients with various everyday needs. We match your recovery requirements from our pool of qualified carers
PHYSICAL EXERCISE MENU
Ensuring your carer has the relevant knowledge to assist you with your exercice routines
END-OF-LIFE CARE
Supporting you and your loved ones at this difficult time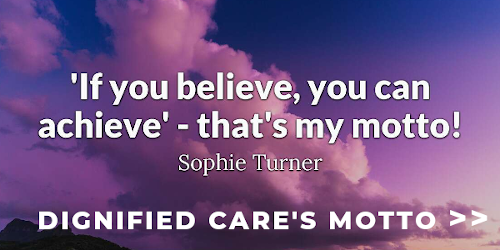 Responsive Care
Involving you and your loved ones to ensure that the care we provide is driven by your changing needs
Safe Care
Ensuring that you are safe is always our top-most concern
Team Care
we will work as a cohesive team to ensure that you get the optimum and continuous care that together we will design for your needs
Get in Touch Today for the Best Care